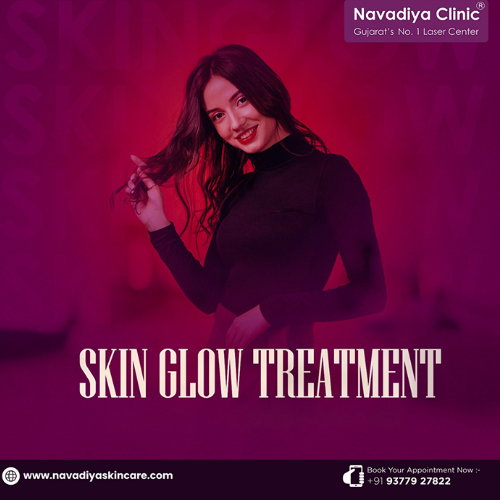 Skin Glow Treatment in Surat
Are you looking for Best Skin Glow Treatment in Surat? Navadiya Skin Care Clinic – offer solution for all your skin and hair related problems. Skin Glow Treatment is process of skin peel in the form of deep exfoliation which removes the surface layers of the skin, leaving a brighter, fresher and more glowing complexion. We at Navadiya Skin Care Clinic provide the highest level of medical and technological expertise accessible with our advanced treatment options. We and our team of experts value your time and provide the best outstanding service to our customers. First thing we do is listen to the customers and create a custom skin glow treatment plan that meets the customers goals, at best affordable price.
For the best Skin glow result the following things should be followed such as taking in the suitable quantity of micronutrients and nutrients is incredible for clear skin. Food for glowing skin should be chosen deliberately. Normal protein nutrients such as fish, nuts and white meat, grains such as buckwheat, dark colored rice and quinoa, vegetables like broccoli, tomato and beetroot are exceptionally firm and good for the skin.